If you live in a cold climate, you've probably had to deal with waking up and finding your windshield completely frosted over. 
Finding your windows completely frosted over when you're running late or heading to work can completely ruin your morning. Thankfully, there are a few easy tricks that you can use to clear your window fast. Just follow our actionable tips to learn how to defrost your windshield fast. 
Remember, keeping your windows clean is a regular part of car maintenance. If you want your car to look and feel its best, you need to keep up with your vehicle's maintenance needs like checking the tire pressure and changing the oil. Thankfully, you can use online discount codes to help you save on maintenance costs.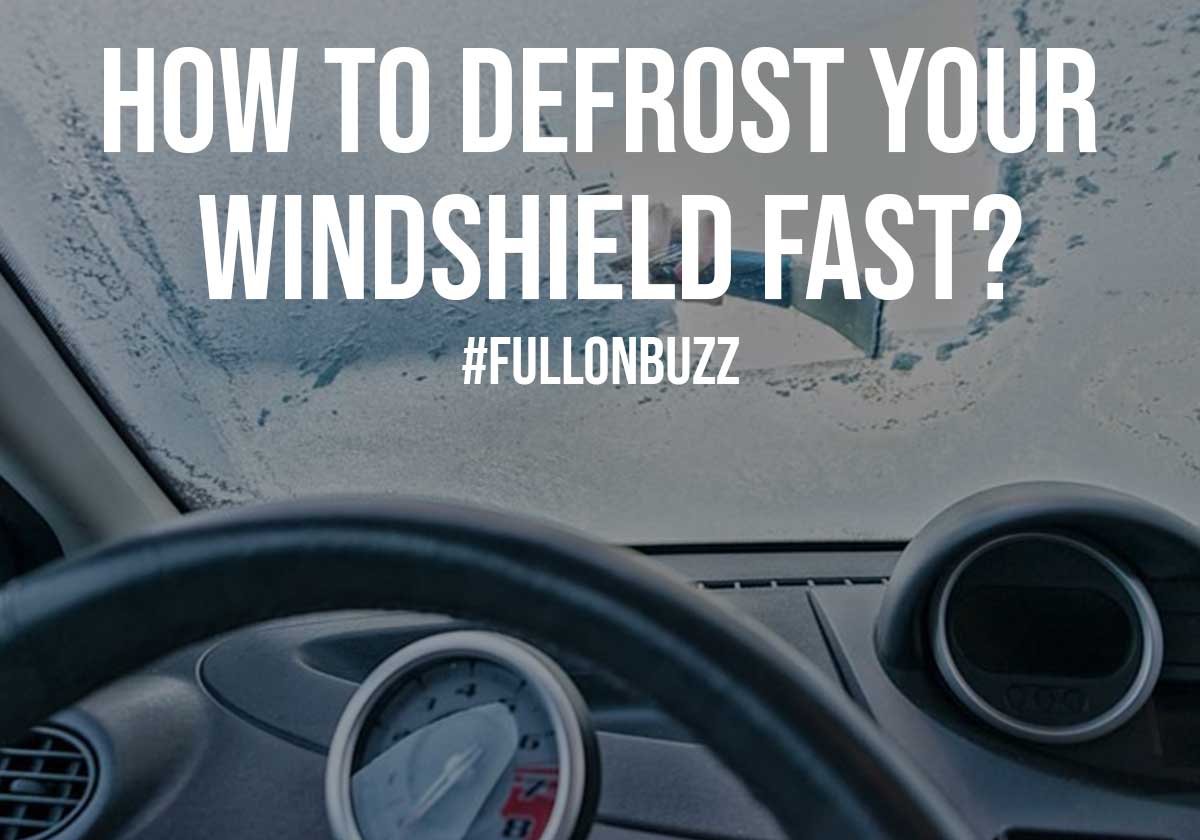 Use this discounted oil change coupon to save on car maintenance services from Valvoline Oil Change. All the coupons are free to use so grab yours while they last! 
The Dangers of Frosted Windshields 
Before discussing how to defrost your windows it's important to understand why it's so important. Your windshield is designed to protect you from all sorts of harm such as weather conditions, flying debris, and injury in case you get into a collision.
Despite this, windshields are actually incredibly sensitive to temperature changes and can be damaged by exposure to extreme temperature differences. Your windshield will contract and expand when exposed to heat too quickly and this can lead to lasting windshield damage.
Because of this, you should never use boiling water to defrost your wind! This could lead to serious damage to your windshield down the road.
Also Read: Car Terms You Don't Know But Should
How to Defrost your Windscreen and Rear Window
There are a number of chemical deicing sprays available on the market. Head to any hardware store and you'll find a number of brands to choose from.
If you don't want to use chemicals on your windshield, you can actually make your own de-icing spray. Simply mix 1/3 of a cup of water with 2/3 of a cup of rubbing alcohol and spray it directly onto your windshield. 
You can also make a "preventive" spray that will prevent your windshield from frosting up in the first place. Mix 2/3 parts white vinegar to ⅓ part water and spray it on your windshield before the temperature drops in the evening.
The easiest way to defrost your windshield is to turn on your engine and then turn on the warm air blower towards the windshield.
If you have a rear windshield warmer, turn it on. Turn on the air-conditioner too. It's not just for the summer months, it'll actually help remove moisture from the air and prevent the windows from misting up.
If the top of your car is covered in snow, it's important that you sweep it off. Not only can you actually be fined for not removing the snow, but it can also be extremely dangerous.
While you're driving, snow from the top of your car can fall onto your windshield and block your view.
While your windows are defrosting, use a soft brush to clean the front grille (to prevent the engine from overheating) and remove all the snow from the top of your car. Make sure to brush off any snow from your lights and rearview mirrors too. 
Also Read: Become Paperless with Notability Application | How to Use Notability App on Windows 10/8.1/8 Pc/Laptop
There are many online viral videos featuring "tricks" for defrosting your vehicle, but most of these don't work and could actually end up harming your vehicle.
Stick to making your own DIY defrosting spray or purchasing a name-brand product to avoid damaging your car!