Hair Fall turns as a nightmare for every individual (his or her) daily life. It is a common phenomenon observed in both females and male i.e losing of few follicles is considered normal and you don't need to worry much about it. As it regrows eventually when certain measures are taken. But if there is a case where you are losing more hair it should be taken into consideration and treated as a hair loss problem. Immediate care must be taken to prevent hair fall further. As it is naturally happening you cannot cure it but hair fall can be controlled when you know the perfect reason behind the hair fall problems.
Excessive hair loss is identified when your hair follicle is completely destroyed and unable to cycle the hair growth after shredding. Hair loss can affect just your scalp or your entire body. It's a serious problem and there may be many reasons behind the hair fall. So proper diagnosis to identify the cause for your hair growth problem and curing is big task remained with you. The major reasons behind hair loss are Hormonal Changes, Medications, Heredity Factors, Mental Stress, Infections, Improper Hair Hygiene, Medical Conditions.
How do I reduce hair loss problem and Increase Hair Growth?

Well, that's exactly what I'm here for, I will help you to identify the proper reason for your hair loss problem and what the care must be taken to prevent further hair fall in future.
What are the reasons for Hair Fall or Hair Loss?
Medications Reasons and Medical Conditions for Hair Fall: Excessive hair fall out in small round patches are treated as "Alopecia Areata" disease. This is an immune disorder and the symptoms include falling out of hair in round patches. An immediate doctor visit is required if you are observing such symptoms. For more details about Alopecia Areata visit here.
Hormonal Changes and Heredity reasons for Hair Fall: Baldness is the condition where excessive hair loss is observed from your scalp and resulting in thinning of the hair. Genetics, Hormonal changes and hereditary factors with age are the main reasons for baldness in men. There are no methods for curing this particular issue only thing using Hairstyles, Hair Wigs, Hair Weaves can give some relaxation if you are seriously worried about baldness.

Improper Hair Hygiene care reasons for Hair Loss: Improper Hair Hygiene care is one of the most and common reasons for hair fall in men and women. Most of us don't care about hair hygiene and results in hair fall. The fact is that hair is a part of the body that reacts (grows or falls) when there are changes in the body. So keeping our body healthy i.e supplying enough nutrients, vitamins will increase hair growth.
The Good thing is that Hair Fall in Men and Women can be controlled by following below tips. Eventually, these tips will increase hair growth and prevent further hair loss in males, females, and children also.
Tips to Reduce Hair Fall and Increase Hair Growth Simultaneously
Here I will be discussing what are the actions to do and what are the actions to be avoided in order to prevent hair fall in individuals.
Do's and Dont's to prevent hair loss for Men and Women
Tip 1: Reduce stress
High-Stress levels are one of the major factors responsible for hair loss in teenagers. When you are at a stress of loneliness and frustration it makes the immune system to attack hair follicles that leads to falling of follicles within a short span of time. As stress is a temporary feeling you can regrow the hair on the scalp. So practice the stress-reducing exercises such as meditation, walking, spending time in peace areas, practicing yoga, etc..  Try to be relaxed you can regrow the hair.
Tip 2: Avoid Blow Drying and Hair Straighteners usage
Avoid using Straightners and Dryers, Blow drying and Hair straighteners exposes the hair to heat to perform drying and straightening. While this exposure in high amount will reduce the hair growth and dries, breaks the hair roots causing heavy damage if you use for a long period of time. So it is suggested to you to use in a controlled and moderate manner for good results and avoiding damage of hair.
Tip 3: Exercise Care While Washing Hair
Washing hair is a good thing but washing without proper knowledge is a blunder mistake. Washing by rubbing vigorously will detach hair follicles from roots and resulting in falling off. In addition, While washing it is known as glands underneath the scalp will get irritated and makes the scalp oily. So it is advised to massage by flattening your fingers and spreading them in half-circle around the head. It is observed that washing hair with warm water in a regular period of time will give better results rather than washing with cold water.
Tip 4: Avoid Tightening of your Hair

Avoid using bands that tighten your hair, that twists your hair excessively. Avoid using rollers and straighteners, heat treatments, etc… Don't brush hair in a wet state as there will be more chances of hair fall. When hair follicles have twisted the tension built within will breaks the follicles resulting in hair fall. Using well designed wide-toothed combs to prevent hair pulling.
Tip 5: Proper Diet
Not only the body needs vitamins, but hair also needs some vitamins for healthy growth and preventing hair fall. Vitamins A and C protect hair fiber and keeps them strong. Vitamine B improves blood circulation to the scalp and also prevents hair loss. Minerals and elements like potassium, zinc, iron promote scalp oxygenation and hair growth. It is advised to you to maint your diet in such a way that your body and hair gets all the nutrients and vitamins required.
Tip 6: Massage with essential oils
Hair fall is also a result of poor circulation and lack of vitamins to hair and scalp. A gentle massage with essential oils stimulates the blood flow and provides all the nutrients required that hair and scalp needs. So applying oil regularly controls hair loss. Read more here about various essential oils and it's affiliate programs that you can opt for when suggesting the products to your friends and family.
How to Reduce or Stop Hair Fall Naturally, Home Remedies to Promotes Growth?
There are several artificial chemicals and remedies on the internet to treat hair fall and control hair loss. But for a long period of time using chemicals leads to several complications. To avoid all such problems my suggestion to you is to follow natural remedies to stop hair fall for you.
Tip 7: Apply Onion Juice
Onions are known to source of sulfur that boosts hair growth. Applying Onion juice to scalp on patchy areas twice or thrice a week will yield good results. It is advised to prepare onion juice at your home and don't buy it. To prepare Onion juice, chop the onions into small pieces and squeeze them using a juicer. Apply the juice to your scalp then wait for 15 minutes and gently wash with warm water.
Tip 8: Apply Coconut Milk

Coconut milk is rich in iron, potassium and essential fats which promotes hair growth and reduces the hair fall. Prepare coconut milk instead of buying from outside. To prepare coconut milk to take a medium-sized coconut and stain it to paste and extract the milk from the paste. Then add a half squeeze of lemon and fenugreek seeds and apply to the scalp. Leave the hair for 4-5 hrs and then rinse with a mild shampoo.
Tip 8: Yoghurt and Honey Mixture

Yogurt and Honey provide essential elements to strengthen the hair. To prepare the mixture to add two tablespoons of yogurt and one tablespoon of honey and lemon. Apply this paste on your scalp and leave your hair for 30 minutes. After 3o minutes rinse it with cold water. For effective results use this mixture twice a week.
Tip 9: Fenugreek Herb and Licorice root
These are the old herbs that promote hair growth. Fenugreek contains proteins and nicotinic acid which repairs the hair follicles and stimulates re-growth of the hair and whereas Licorice root prevents the damage to hair.
Preparation of Fenugreek Seeds Mixture

Soak the Fenugreek Seeds overnight in water and grind it to paste.
Add a tablespoon of milk or coconut milk (optional).
Now apply the paste to scalp and hair.
Leave it for 30 minutes and then wash with normal water.
For effective results and control of hair, fall used twice a month.
Preparation of Licorice Root Mixture

Add a tablespoon of grounded licorice root and a quarter tablespoon of saffron.
Mix it well with one cup of milk.
Apply to scalp and whole hair till the end.
Leave it overnight and wash in the morning.
To control the hair fall use twice a week.
Tip 10: Use Green Tea to Increase Hair Growth
Green tea is the perfect source of antioxidants that promotes hair growth and prevents hair loss. Prepare a green tea solution and apply it to your scalp to reduce hair fall. Take a used or new tea bag and soak it in warm water for a few minutes. After cooling pour this mixture on to your scalp and massage your hair. Then rinse off with normal water
Tip 11: India Gooseberry Amla
Indian gooseberry, Popularly known as Amla is one of the best sources of vitamin C and its anti-inflammatory and the exfoliating properties helps to keep the scalp healthy, promotes hair growth and prevent premature greying or pigmentation. To prepare amla paste to take 2 tablespoons of amla juice or amla powder and lime juice mix it thoroughly. Now carefully massage the scalp with prepared amla paste and keep it for an hour and rinse out with normal water. Apply frequently for best results and to control hair fall.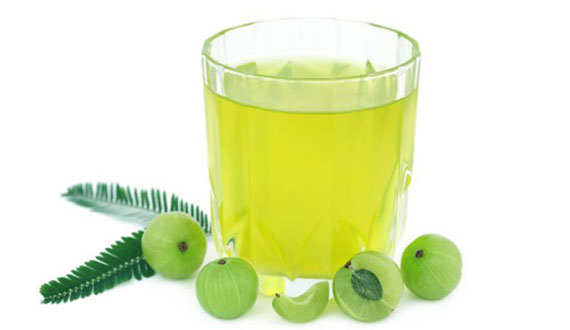 Tip 12: Beetroot Juice
Beetroot has vitamins like B6 and elements like folate, manganese, betaine, and potassium which stimulates hair growth and moreover, it acts as a detoxification agent that keeps the scalp clean and avoid itching, etc.. To prepare Beetroot juice to take 5-6 beetroot leaves and boil them along with henna leaves. Now make the paste and gently apply to scalp and hair. After 30 rinses with warm or normal water.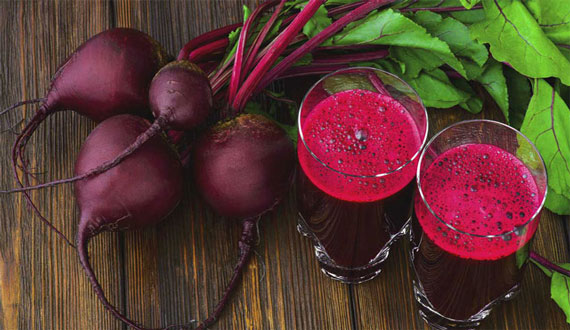 Tip 14: Egg Mask
Eggs are the known sources for sulfur, phosphorous, selenium, iodine, zinc and it contains high proteins which help in re-growth of hair. It is advised to prepare a homemade egg mask and apply thrice a week for effective results. To prepare an egg mask to take one egg white in a bowl and mix a teaspoon of olive oil and honey. Beat the eggs till it appears as a paste. Now apply from roots to hair and gently massage the scalp. After 30 minutes rinse out with normal water and mild shampoo.
Healthy Diet Plan to control or stop hair fall and to promote hair growth
It is advised to have below foods in your diet for controlling hair fall and to promote hair growth naturally from home.
Water: Drinking more water will maintain a body balance. It helps to regrow the hair follicles thereby stimulating the hair growth.
Spinach: Spinach is rich in iron and it also provides magnesium, potassium and calcium and vital proteins too. It has element sebum which acts as a natural conditioner for hair.
Eggs: Eating eggs will give you many proteins to the body which indirectly helps in hair growth too.
Carrots: Carrots have Vitamin A which prevents the scalp from drying out and increases the blood circulation which in turn keeps the scalp healthy and stimulates the more hair growth.
Potatoes, Mangoes, Sweet Potatoes: Beta carotene found in sweet potatoes, carrots, mangoes helps in the production of sebum which prevents the hair from the dry, dull look and makes the hair thicker
Walnuts: Walnuts contain vitamins B1, B6 and B9, Vitamin E, Biotin, Magnesium which strengthens the hair follicles and prevents hair fall.
Yogurt: Yoghurt has Vitamin B5 and Vitamin D which strengthens the hair.
Lemon, Amla, Oranges, Guavas: These are rich sources for Vitamine C. Vitamine C makes hair follicle strength and prevents premature hair greying. Vitamin C also prevents hair from becoming brittle and breaking
Lentils: Lentils have folic acid which helps in oxygenation of the scalp and they are also sources of protein, iron, zinc, and biotin.
It is clearly known that the reason for hair fall is our actions. Try these tips, home remedies and diet plans to control hair fall and to boosts hair growth naturally. Let me know how these tips helped you ???? If you have any other tips to share, please do comment in the comments section.
DISCLAIMER: This article is for educational and informational purposes only. While we have tried to ensure that the information is sound and accurate, we cannot guarantee its accuracy. The information on this page should not be substituted for professional medical advice and opinions. If you are experiencing any ailments, serious or otherwise, always seek professional medical treatment and advice.